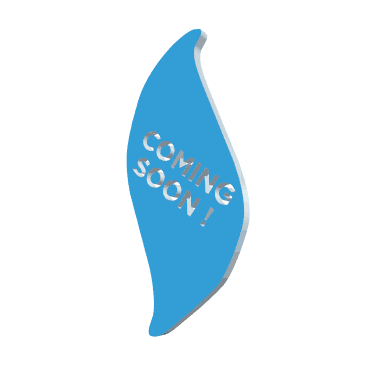 Pokrenite svoj dan s ovim želatinastim bombonima koji podržavaju zdravlje mozga. Svaka ukusna bombona sadrži ekstrakt 500mg Lion's Mane, jednog od najimpresivnijih prirodnih sastojaka za podršku zdravoj kognitivnoj funkciji.*
Studije su pokazale da Lion's Mane može podržati jasnoću uma, koncentraciju i pamćenje. Također, Lion's mane podržava zdravo raspoloženje i energiju, normalnu funkciju imunološkog sistema, te zdravu upalnu reakciju na vježbanje.*
†500mg 2:1 Dvostruko ekstrahirane Lion's Mane po bomboni, što Odgovara 1000mg suhe Lion's Mane po bomboni
Zašto gljiva Lion's Mane?
Poboljšana jasnoća i koncentracija*

Zdravo raspoloženje i energija*

Normalna funkcija imunološkog sistema*

Podrška pamćenju*
Lion's Mane je funkcionalna gljiva s dugom historijom upotrebe u tradicionalnoj kineskoj medicini kako bi pomogla poboljšanju pamćenja, unapređenju kognitivne funkcije te promovirala zdravlje živaca i mozga. A sada, sve prednosti Lion's Mane možete dobiti u obliku ukusnih bombona koje je lako konzumirati!*
Ove male gumene bombone pune su VELIKIH prednosti. Ne samo da su ukusne, već također mogu podržati zdravo raspoloženje i energiju, normalnu funkciju imunološkog sistema i zdravu upalnu reakciju na vježbanje.*
Dakle, bilo da želite briljirati na nadolazećem testu ili prezentaciji, ili jednostavno tražite prednost u svakodnevnom životu, Lion's Mane bombone vam mogu pomoći u ostvarivanju vaših ciljeva.*
Fungies gumene bombone ne sadrže
Fungies želatinaste bombone ne sadrže: Kvasac, pšenicu, mlijeko, jaja, gluten, soju, želatin, kikiriki, školjke, mliječne proizvode, veštačke zaslađivače, boje iz veštačkih izvora, veštačke arome ili veštačke konzervanse.
Preporučena upotreba
Jedna bombona dnevno za odrasle, kao dodatak ishrani, ili prema preporuci vašeg ljekara i(li) farmaceuta. Temeljito sažvačite prije gutanja.
* Ovi tvrdnje nisu ocijenjene od strane Uprave za hranu i lijekove (FDA). Ovaj proizvod nije namijenjen dijagnosticiranju, liječenju, izlječenju ili prevenciji bilo koje bolesti. Pogledi i nutricionistički savjeti izraženi od strane Fungies® LLC nisu namijenjeni pružanju medicinskih savjeta. Molimo vas posavjetujte se sa svojim ljekarom ili farmaceutom, ako uzimate bilo kakve lijekove ili imate bilo kakvih medicinskih stanja. Individualni rezultati mogu varirati.
The Best Gummies For Brain Health
500mg Lion's Mane Mushroom Per Gummy

Unlock Your Brain's Potential Today*

Support Cognitive Function and Memory*

Enhance Mental Clarity and Supercharge Focus*

Elevate Your Mood for a Daily Dose of Happiness*
Jumpstart your day with these brain health-supporting gummies. Each delicious gummy contains the extract of 500mg† of Lion's Mane mushroom, one of nature's most impressive ingredients to support healthy cognitive function.*
Studies have shown that Lion's Mane may support clarity, focus, and memory. Lion's Mane may also support healthy mood and energy, normal immune function, and a healthy inflammatory response from exercise.*
†500mg of 2:1 Dual Extracted Lion's Mane Mushroom Per Gummy Equivalent to 1000mg Dry Lion's Mane Mushroom Per Gummy
Why Lion's Mane Mushroom?
Enhanced Clarity and Focus*

Healthy Mood and Energy*

Normal Immune Function*

Memory Support*
Lion's Mane is a functional mushroom with a long history of use in traditional Chinese medicine to help improve memory, enhance cognitive function, and promote nerve and brain health. And now, you can get all the benefits of Lion's Mane in a delicious, easy-to-take gummy form!*
These little gummies are packed with BIG benefits. Not only do they taste great, but they also may support healthy mood and energy, normal immune function, and a healthy inflammatory response from exercise.*
So whether you're looking to ace that upcoming test or presentation, or just looking for an edge in your everyday life, our gummies can help you achieve your goals.*
Vegan-Friendly
Unlike most gummies on the market made from animal-derived gelatin, our gummies are made with pectin, a water-soluble fiber found in fruit, making them vegan-friendly.
Flavored By Nature
Each yummy gummy is naturally flavored with delicious, sweet, and juicy blueberries and strawberries. They're so good that you'll forget you're eating mushrooms!
No Artificial Dyes
Blue No. 1 and Red Lake 40? We'll pass! Our gummies are free of harmful, artificial dyes and are colored with natural anthocyanins and red radishes.
Fungies Gummies Do Not Contain
Yeast, wheat, milk, eggs, gluten, soy, gelatin, peanuts, shellfish, dairy, artificial sweeteners, colors from artificial sources, artificial flavors, or artificial preservatives.
Suggested use
As a dietary supplement, adults chew one gummy daily or as recommended by a healthcare professional. Chew thoroughly before swallowing.
* These statements have not been evaluated by the Food and Drug Administration. This product is not intended to diagnose, treat, cure, or prevent any disease. The views and nutritional advice expressed by Fungies® LLC are not intended for the purpose of providing medical advice. Please always consult your health care provider if you are taking any medications or have any medical conditions. Individual results may vary.