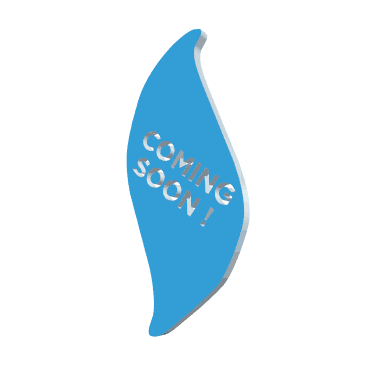 Opustite se i napunite energijom uz ove ukusne gumene bombone s okusom jabuke. Svaka bombona sadrži ekvivalent 500mg† gljive Reishi, tradicionalno poznate kao "gljiva besmrtnosti".*
Kao adaptogen, podržana istraživanjima, Reishi može podržati zdravu funkciju imunološkog sistema, zdravo starenje i vitalnost, opuštanje, svakodnevno olakšanje stresa i bolji san. Također, Reishi može podržati zdravlje kardiovaskularnog sistema i opću dobrobit. organizma*
†25mg 20:1 Ekstrakt ekvivalentan 500mg suhe gljive Reishi po bomboni
Zašto gljiva Reishi?
Zdrava funkcija imunološkog sistema*

Zdravo starenje i vitalnost*

Svakodnevno olakšanje stresa*

Podrška za san*
Gljive Reishi se vjekovima koriste u tradicionalnoj kineskoj medicini kako bi pomogle promovirati opuštanje i dobrobit. A sada možete dobiti sve prednosti gljive Reishi u obliku ukusnih, lako konzumirajućih gumenih bombona!*
Ove male gumene bombone pune su VELIKIH prednosti. Ne samo da su ukusne, već također mogu podržati zdravu funkciju imunološkog sistema, zdravo starenje i vitalnost, opuštanje, svakodnevno olakšanje stresa i bolji san.*
Stoga, bilo da tražite poboljšanu funkciju imunološkog sistema, želite se opustiti nakon dugog dana ili jednostavno želite ukusan način za unos dnevne doze gljiva Reishi, ove gumene bombone bombone su savršene za vas!*
Fungies gumene bombone ne sadrže
Fungies želatinaste bombone ne sadrže: Kvasac, pšenicu, mlijeko, jaja, gluten, soju, želatin, kikiriki, školjke, mliječne proizvode, veštačke zaslađivače, boje iz veštačkih izvora, veštačke arome ili veštačke konzervanse.
Preporučena dnevna upotreba
Jedna gumena bombona dnevno za odrasle, kao dodatak ishrani, ili prema preporuci vašeg ljekara i(li) farmaceuta. Temeljito sažvačite prije gutanja.
* Ovi tvrdnje nisu ocijenjene od strane Uprave za hranu i lijekove (FDA). Ovaj proizvod nije namijenjen dijagnosticiranju, liječenju, izlječenju ili prevenciji bilo koje bolesti. Pogledi i nutricionistički savjeti izraženi od strane Fungies® LLC nisu namijenjeni pružanju medicinskih savjeta. Molimo vas posavjetujte se sa ljekarom i(li) farmaceutom, ako uzimate bilo kakve lijekove ili imate bilo kakvih medicinskih stanja. Individualni rezultati mogu varirati.
Relax and recharge with these delicious apple-flavored gummies. Each gummy contains the equivalent of 500mg† of Reishi mushroom, known traditionally as the "mushroom of immortality."*
Considered an adaptogen and supported by research, Reishi may support healthy immune function, healthy aging and vitality, relaxation, everyday stress relief, and sleep. Reishi may also support cardiovascular system health and overall wellness.*
†25mg of 20:1 Extract Equivalent to 500mg Dry Reishi Mushroom Per Gummy
Why Reishi Mushroom?
Healthy Immune Function*

Healthy Aging and Vitality*

Everyday Stress Relief*

Sleep Support*
Reishi mushrooms have been used for centuries in traditional Chinese medicine to help promote relaxation and well-being. And now, you can get all the benefits of Reishi in a delicious, easy-to-take gummy form!*
These little gummies are packed with BIG benefits. Not only do they taste great, but they also may support healthy immune function, healthy aging and vitality, relaxation, everyday stress relief, and sleep.*
So whether you're looking for an improved immune function, want to relax and unwind after a long day, or just want a delicious way to get your daily dose of Reishi mushrooms, our gummies are perfect for you!*
Vegan-Friendly
Unlike most gummies on the market made from animal-derived gelatin, our gummies are made with pectin, a water-soluble fiber found in fruit.
Flavored By Nature
Each yummy gummy is naturally flavored with crisp, delicious, refreshing, and sweet red apples. They're so good that you'll forget you're eating mushrooms!
No Artificial Dyes
Blue No. 1 and Red Lake 40? We'll pass! Our gummies are free of harmful, artificial dyes and are colored with red radishes.
Fungies Gummies Do Not Contain
Yeast, wheat, milk, eggs, gluten, soy, gelatin, peanuts, shellfish, dairy, artificial sweeteners, colors from artificial sources, artificial flavors, or artificial preservatives.
Suggested use
As a dietary supplement, adults chew one gummy daily or as recommended by a healthcare professional. Chew thoroughly before swallowing.
*These statements have not been evaluated by the Food and Drug Administration. This product is not intended to diagnose, treat, cure, or prevent any disease. The views and nutritional advice expressed by Fungies® LLC are not intended for the purpose of providing medical advice. Please always consult your health care provider if you are taking any medications or have any medical conditions. Individual results may vary.