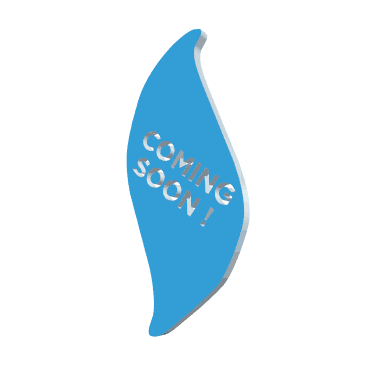 Kako funkcioniše
Uživajte u ukusnim, organskim gumenim bombonama sa esencijalnim i važnim hranljivim materijama za podršku općem zdravlju.

Vitamin C, D i E su esencijalni antioksidansi za podršku imunološkoj funkciji, zdravlju kostiju, biosintezi kolagena, ćelijskom zdravlju i još mnogo toga.

Vitamin A je potreban za zdrav vid i zdravlje kože, kao i za diferencijaciju ćelija, proliferaciju i promet. B vitamini su neophodni za mnoge tjelesne procese, a ove gume sadrže pet vitalnih vitamina B.

Folna kiselina, poznata i kao vitamin B9, potrebna je za sintezu DNK, a B12 (ovdje u bioraspoloživom metilkobalaminu) podržava normalnu proizvodnju krvnih stanica.

Drugi vitamin B komplexa, biotin, neophodan je za zdravlje kože i kose, dok vitamin B6 podržava metabolizam, raspoloženje i kognitivne funkcije.

Cink je jedan od najzastupljenijih minerala u tragovima u vašem tijelu, a optimalna koncentracija cinka u tijelu neophodna je za zdravu imunološku funkciju.

Jod je posebno važan za zdravlje štitnjače, koja reguliše proizvodnju hormona, što zauzvrat igra važnu ulogu u metabolizmu i održavanju normalne funkcije imunog i centralnog nervnog sistema.

Trudite se da svakodnevno uzimate MaryRuth's Men's Mutlivitamin gumene bombone sa okusom višnje i maline kako biste podržali svoje zdravlje!


Kako se konzumira
Preporučena upotreba: Osobama starijih od 14 godina, preporučuje se uzimanje do 2 gume dnevno. Prije konzumacije, posavjetujte se sa ljekarom ili farmaceutom. Preporučena doza se ne smije prekoračiti. Čuvati na hladnom, suhom mjestu. Držati van domašaja djece.
MaryRuth's stvara samo zdrave vitamine i dodatke prehrani koje i sama Mary Ruth sa sigurnošću daje vlastitoj obitelji. Pronalaze najkvalitetnije sastojke i sa pažnjom formulišu proizvode sa odličnim ukusom koji pomažu podržati vaše zdravlje i wellness program!
USDA Organski proizvod
Ne sadrži-GMO
Veganski proizvod
Bez glutena
Ne sadrži mliječne proizvode u tragovima
Ne sadrži orašaste proizvode u tragovima
Ne sadrži soju u tragovima
Baziran na pektinu
Ne sadrži želatin
Proizvedeno u GMP objektu
How it works
Enjoy these delicious, organic gummies with some essential and important nutrients to support overall wellness.

Vitamin C, D, and E are essential antioxidants to support immune function, bone health, collagen biosynthesis, cellular health, and more.

Vitamin A is needed for healthy vision and skin health, as well as cell differentiation, proliferation, and turnover. B vitamins are essential for many bodily processes, and these gummies contain five vital B vitamins.

Folate, also known as vitamin B9, is needed for DNA synthesis, and B12 (here in bioavailable methylcobalamin) supports normal blood cell production.

Another B vitamin, biotin, is essential for skin and hair health, while vitamin B6 supports metabolism, mood, and cognitive function.

Zinc is one of the most abundant trace minerals in your body, and the optimal concentration of zinc in the body is necessary for healthy immune function.

Iodine is especially important for thyroid health, which regulates hormone production, which in turn plays an important role in metabolism and maintaining normal immune and central nervous system function.

You'll look forward to taking these cherry & raspberry-flavored gummies to support your health each day!


How to take
Suggested Use: Ages 14+, take up to 2 gummies per day or as recommended by a physician or healthcare professional. Do not exceed the recommended dose.
Store in a cool, dry place.
We only create wholesome vitamins and supplements that MaryRuth herself feels great about giving to her own family. We find the highest quality ingredients and formulate with care great-tasting products that assist in supporting your health and wellness!
USDA Organic
Non-GMO
Vegan
Gluten Free
Dairy Free
Nut Free
Soy Free
Pectin Based
No Gelatin
Made in a GMP Facility